The release date of the of the new album "Titans" on CD via PURE UNDERGROUND RECORDS  is April 17th, 2020. The pre-order phase will start on April 3rd, 2020 in Pure Underground Records webshop.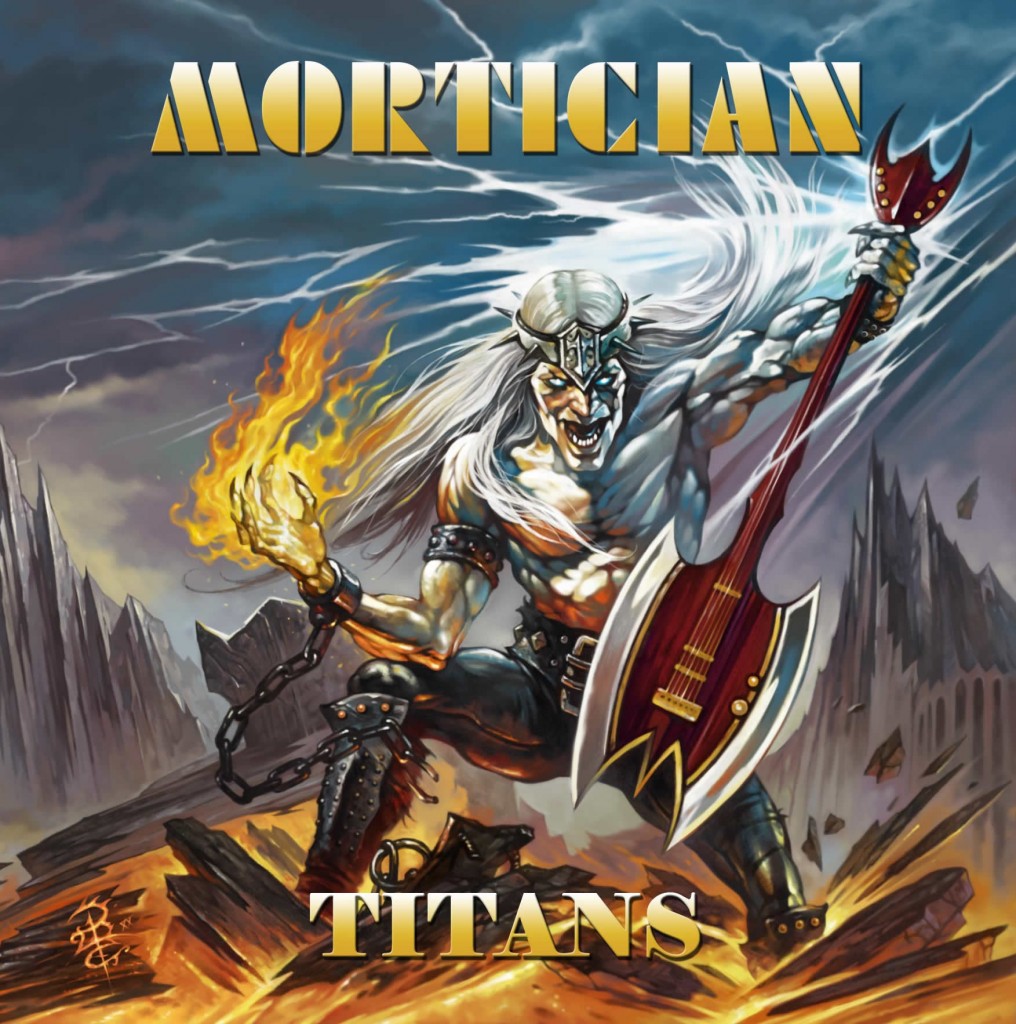 Cover artwork by Dimitar Nikolov
TRACKLIST:
1. Inmates
2. Spiral Of Death
3. Titans Of Rock
4. Hell Raiders
5. Rat Lines
6. Screamer
7. Rebel Heart
8. Blood Sucking Industry
9. Can't Stop Rock'n Roll
Total Playing Time: 39:49 min
Pure Underground Records overview of the album:
The newly strengthened band MORTICIAN is ready with a new album called "Titans". The sound of this album is heavier than the predecessors. Fans from OVERKILL will find some parts reminding them on their favorites. If you go back a little bit to the 80s there's also a bit of Saxon, Judas Priest and NWoBHM "inside" this fine piece of Metal.
Of course the production is definitely a powerful 2020-hammer and the MORTICIAN-guys don't lose their melodic roots (listen to "Rebel Heart"). Should be enough to convince the target fan group to check out "Titans"!